The company QUANTUM provides in the field of gas distribution following activities: constructions of high pressure, moderated pressure and low pressure gas pipelines, reconstruction of present gas distribution mains and deliveries of control gas stations as the "turnkey project". We are on corresponding technical level for those works both with the mechanical equipment and necessary expertness of our employees. The guarantee of the high-level work is our membership in the Association of constructors of gas and product pipelines.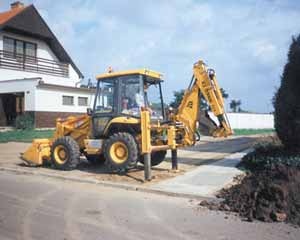 Technical licences:
for assembling and repairing of gas equipments
for revisions and tests of gas equipments by the supplier method within the range: equipments for rising and reducing of gas pressure, equipments for gas distribution, indoor gas pipelines, low pressure, moderated pressure, high pressure and very high pressure gas pipelines, gas pipelines and connectors for public need, industrial gas pipelines, equipment for gas consumptions by burning. 

Trade certificates authorising these activities:
Realization of constructions including their changes, maintenance works and their demolition
Assembly, reparations, revisions and tests of appropriated gas equipments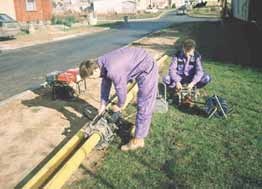 We offer realizations:
of high pressure, moderated pressure and low pressure gas pipelines 

reconstructions of present gas distribution mains
regulations of gas stations