The specialized projection for technical equipments of buildings, heating and gas installation has been the part of the company Quantum already since its establishment in 1993. The company has been also concerned with the projection of appropriated gas equipments and all heating systems since its establishment.

Your partner in the area of energy saving.

We can offer:

PROJECTS
We will process all steps of the project documentation for:
heating of housing, civic and industrial constructions
floor heating in family houses and buildings of civic amenities
hot-air heating
boiler houses and their reconstructions
junction exchange stations
warm-water systems
solutions of warm water heating
constructions of low pressure and moderated pressure gas pipelines in villages and housing estates
industrial gas pipelines
gas distribution in households, blocks of flats, houses of civic amenities and other objects
all engineering works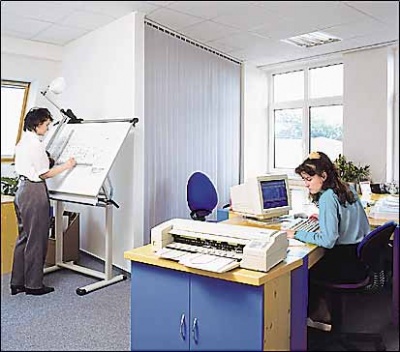 Projection Department 
CONSULTATIONS
We provide following free of charge consultations after the previous meeting arrangement:  consultations in the field of financing of energy-saving economy measures, basic information in the field of the energy economy, consultations with the project of an economic source for service water heating, selection of the heat source, economic heating systems.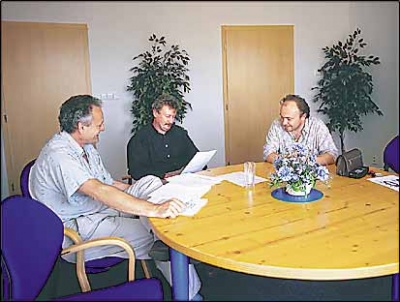 Meeting room 
ENERGETIC AUDITS
We can elaborate an energetic audit including the economical evaluation for your information and getting a compact picture about methods of the energy using, expediency of its consumption and possibilities of economy measures in your object. The energetic audit is a necessary part of the request for the grant from state programs for the support of energy savings.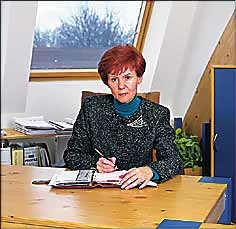 Jarmila Slavíková - Manager of Project Department